Login
The below guide explains how to connect to the HPC Open OnDemand portal.
| | |
| --- | --- |
| | To connect to the HPC Open OnDemand portal, you no longer need to connect to NMSU VPN. However, VPN is still required for SSH or SFTP logins to access Discovery if you are outside the NMSU network. |
Enter Credentials
myNMSU Login Authentication
Once entered, you will be routed automatically to the myNMSU login portal. Enter your myNMSU username and myNMSU password.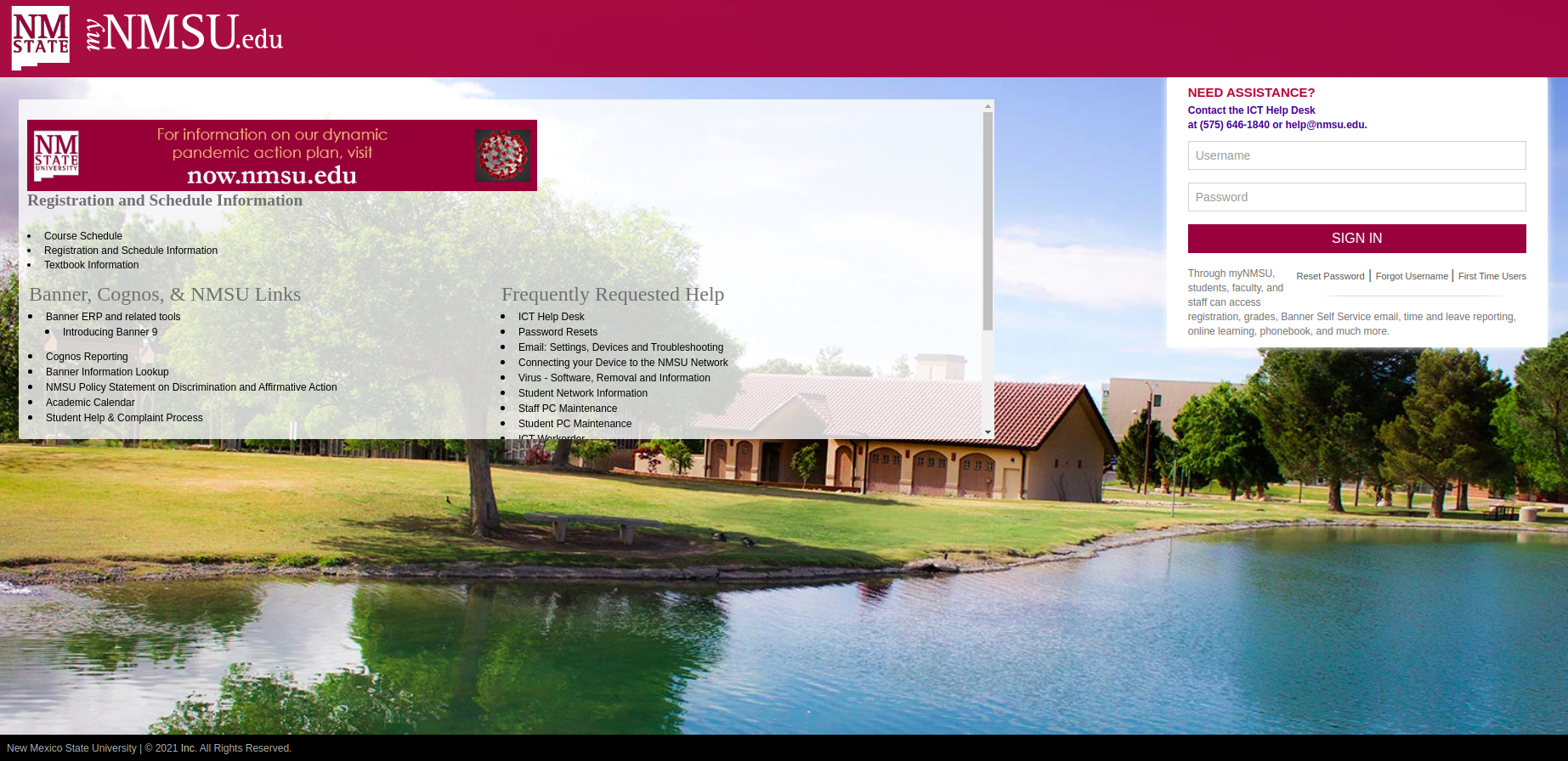 Because NMSU uses two-factor authentication, you have to approve the sign in request from your Microsoft Authenticator app.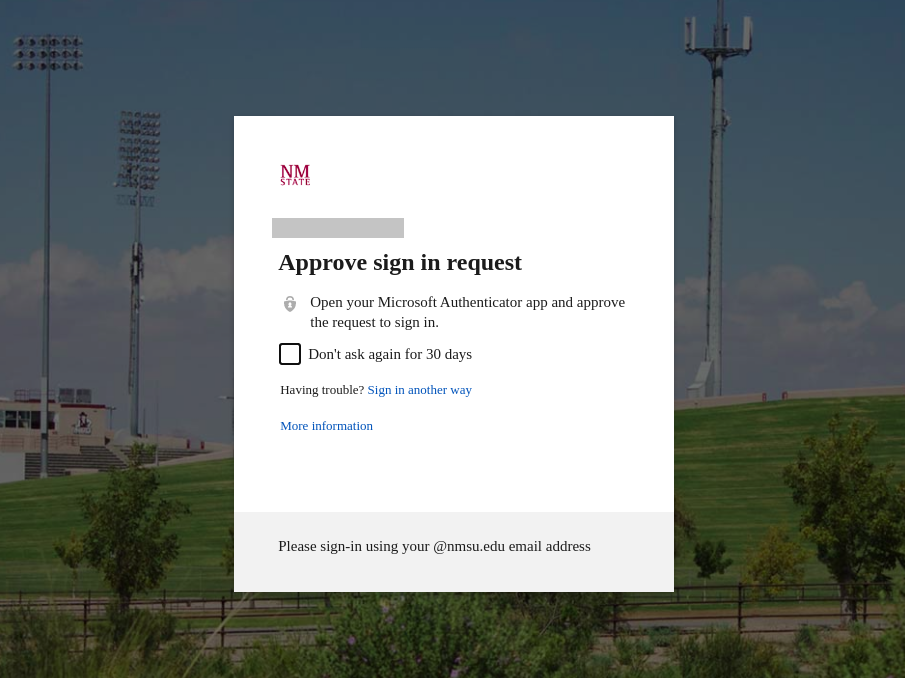 After the request is approved from your phone, you will see the below screen and select Yes button.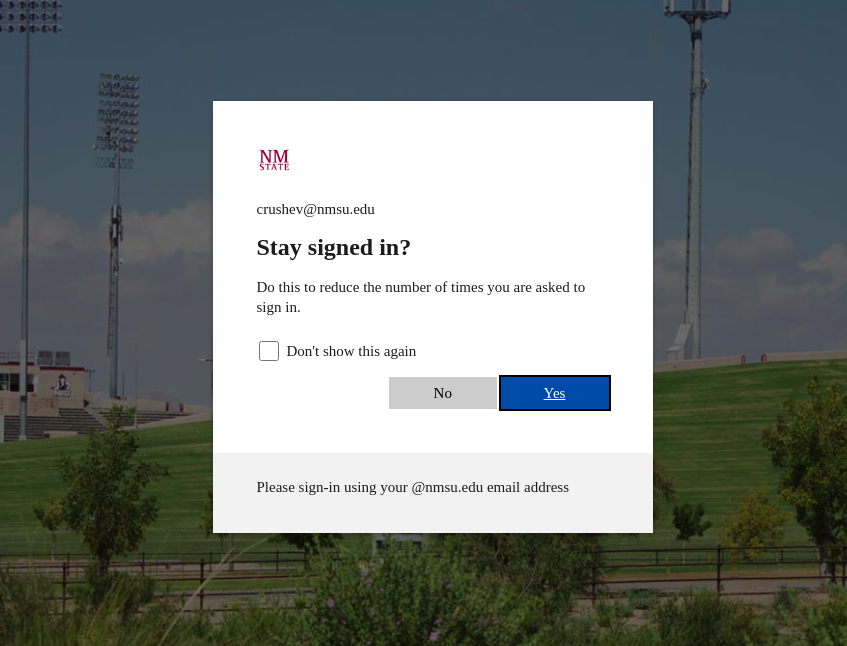 Enter your university email address or HPC username.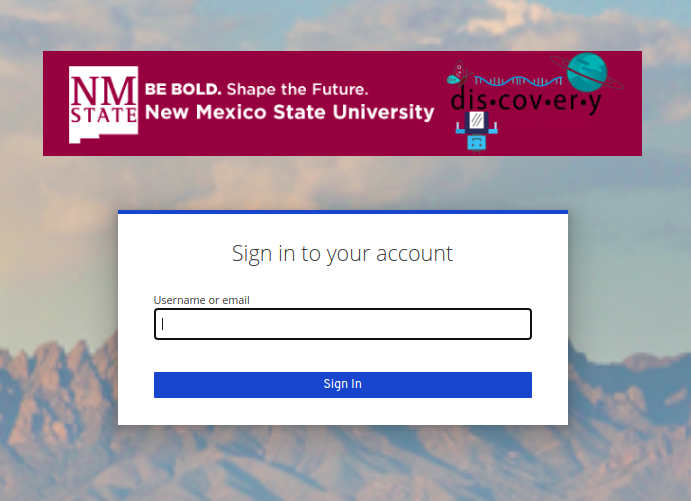 Enter your HPC password for the account and click Sign In button.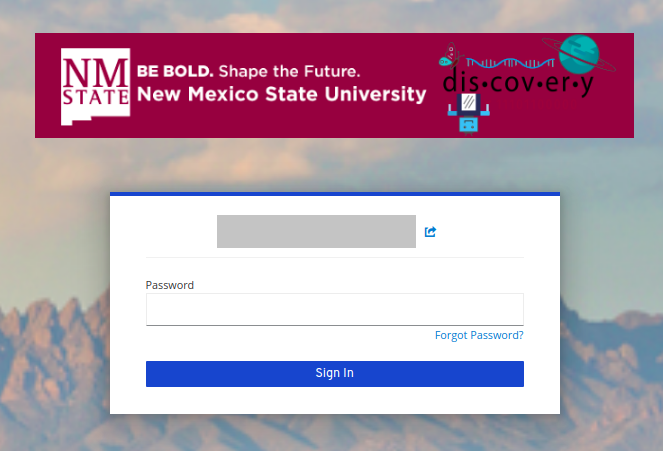 Enter the One-Time Code generated in your mobile authenticator app(Free OTP)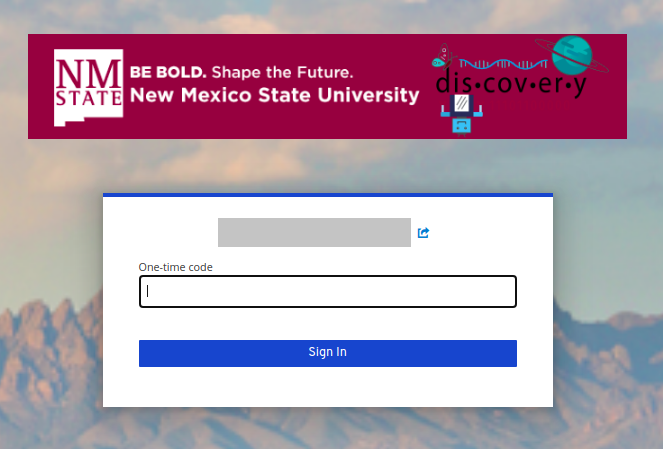 On successful authentication, you will be redirected to the Open OnDemand dashboard and will see a similar output like below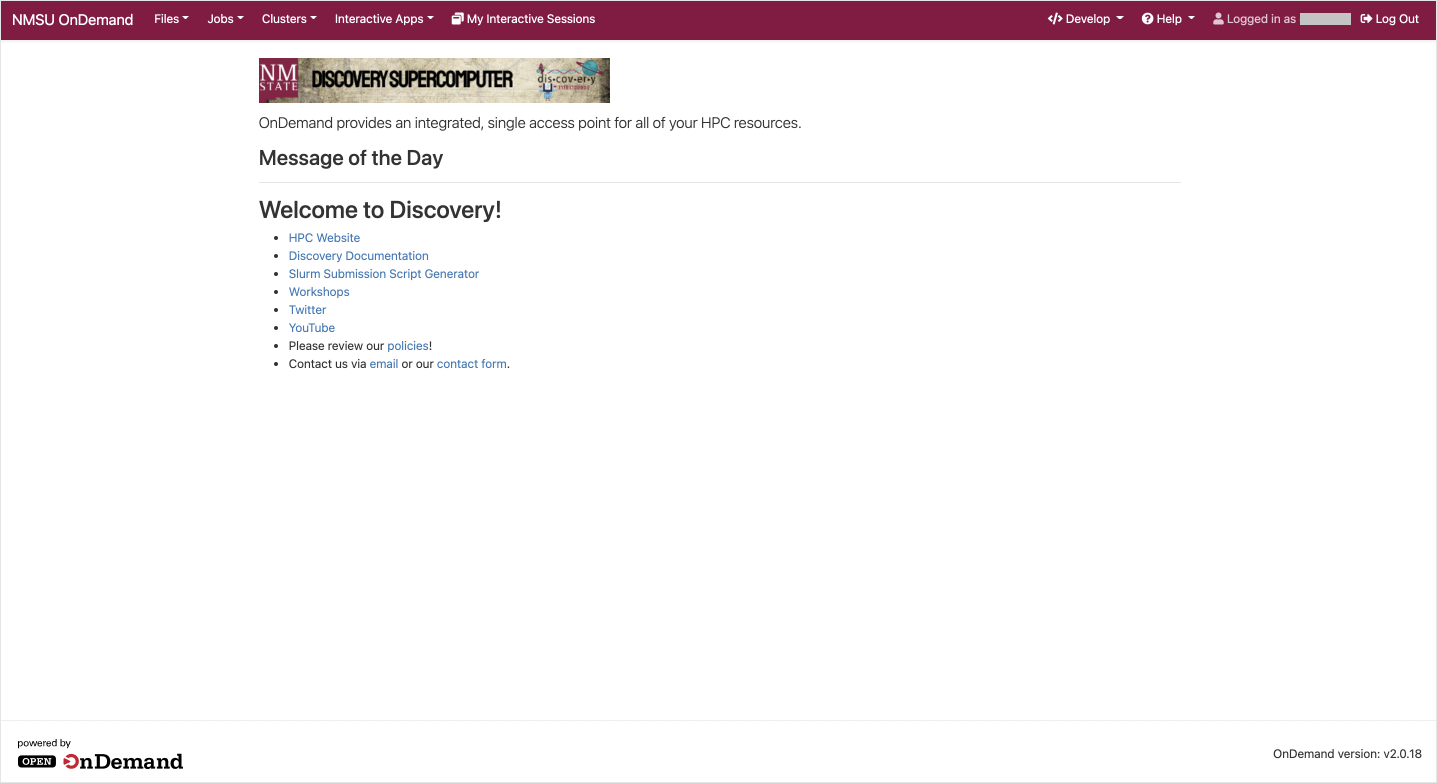 | | |
| --- | --- |
| | For NMSU Discovery users, if you want to reset your password, you have to go myNMSU portal, and change your password. Please follow the myNMSU password management link → myNMSU password management link. This will reset the passwords associated with all the NMSU applications including Discovery HPC cluster account. For affiliates, refer to → Reset Password for Affiliates(Non-NMSU Users) |
| | |
| --- | --- |
| | To get shell access in Open OnDemand, refer the following page → Get Login Shell. |